Seed Needs was established in 2006 (unofficially) as a family owned & operated business and remains the same to date. Originally selling products on Ebay, we began to search for a more suitable marketplace to offer our high quality products. We discovered Amazon.com back in 2009 and have since sold our products to customers all over the globe. With over 5 million seed packets sold & more than 2,000,000 orders shipped, Seed Needs is quickly becoming a leading seed supplier for home gardeners.
Starting out, we hand filled all seed packets. We now use automated machines in the filling process and do our best to maintain a consistent filling method. Each seed packet is carefully filled to contain the advertised quantity of seeds. If you notice an issue with seed count we do our best to resolve it.

Seed Needs promises to never knowingly offer or sell Genetically Modified seed products. Almost all of our seeds are harvested from open pollinated plants, originating from professional growers all over the world. A small handful of our F1 hybrids are harvested from controlled pollinated plants.
Seed Needs guarantees that the vast majority of seed products sold are fresh and viable to a percentage of at least 70%. Our stock is always stored in a temperature controlled environment, free of heavy levels of moisture and little to no exposure to sunlight. We do our best to maintain a positive buying experience with each and every customer, offering you a 180 day guarantee on the successful growth of any and all seed products offered through SeedNeeds.com. If you have any issues whatsoever, please don't hesitate to contact us for assistance.
MySeedNeeds.com has gone though several revisions since its initial launch. We believe that updating, refreshing and growing is the best thing that a business can do. We strive to offer all of our customers with a refreshing shopping experience through our online catalog.
You may have noticed that we do not offer a paper catalog, and for good reason. With careful thought and consideration, Seed Needs has decided to remain solely online as we push toward a more environmentally conscious future. Our website allows us to receive orders through a secure checkout process, which positively affects productivity and also reduces costs.
SeedNeeds.com not only offers the highest quality seed products… We also offer great knowledge on heirloom seed varieties, as well as many articles and discussions about gardening. Check out our Blog for interesting recipes, posts about growing plants, and various articles about gardening in general.

Our original product line contained under 100 seed varieties, but to date, we carry over 550 individual species. This includes over 280 varieties of flower seeds, 60+ herb seed types, and over 190 vegetables. Our vines and climbers account for a small chunk of our inventory as well. Seed Needs also specializes in personalized seed packet favors for events and parties, such as weddings, baby showers, bridal showers, memorial services, funerals and more.
Carrying such a diverse product line has allowed us to offer our customers an all in one shopping experience. Finding the varieties of seed that you desire has never been easier.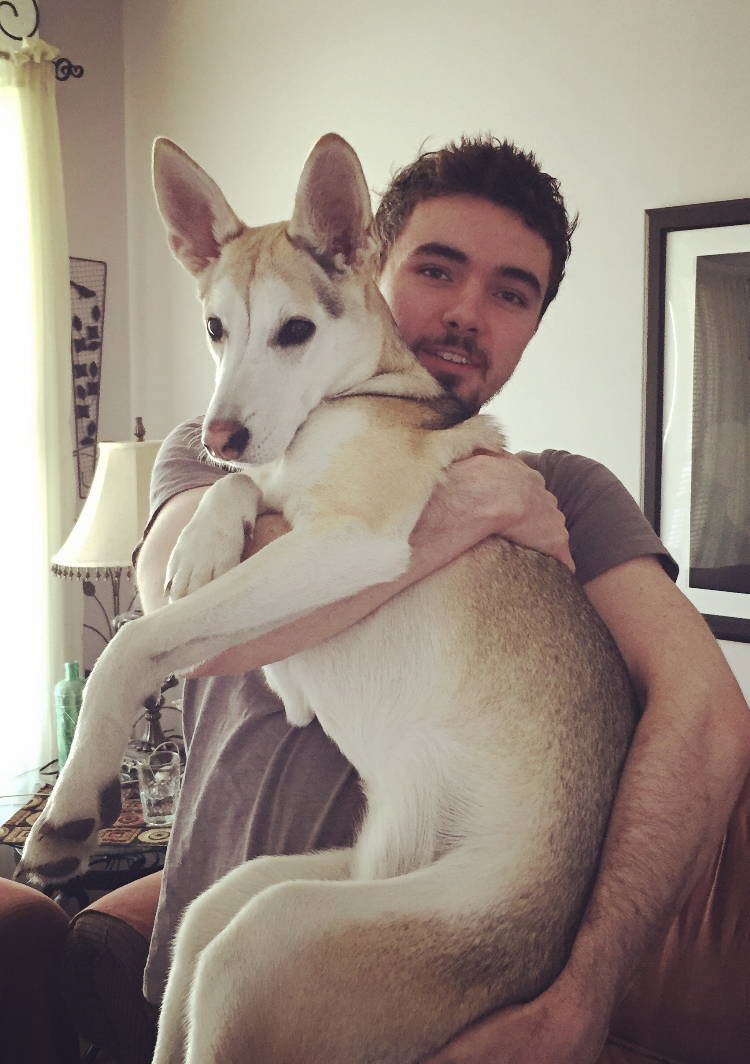 First and foremost, I want to send a shoutout to all of my wonderful customers. Thank you from the bottom of my heart for purchasing our products. It means the world to me when I notice people have interest in the products that I sell.
I started this hobby, which later blossomed into a business in 2006. Originally Seed Needs was my username on Ebay when I was only 15 years old. As time progressed and I got older, I began listing to other marketplaces around the web, such as Amazon, Etsy, Bonanza, and Walmart. I have learned so much from selling seeds over the years. Your kind words have given me inspiration to continue on with this business. Although the constructive criticism from a small majority is tough to hear sometimes, it has driven me to better my products and services. To this day I am committed to providing you all with a quality experience, and I can only hope that you will share our wonderful products with friends and family members.
Through the success of Seed Needs, I have been able to do so many wonderful things for people all over the world. One of which I am particularly proud of, is to be able to donate to 14 children in poverty stricken countries. Every month a donation is sent to provide them with food, education and medical treatment. (Update: Between myself and my family, we now donate to 25 children thanks to all of your continued orders and generosity! These children are sponsored through childfund.org and Compassion International.)
I hope to serve you all with top quality products for many years to come!
- James Everly, Owner of Seed Needs
Frequently Asked Questions
Q: Are your seeds Heirloom?
A: Yes, more than 95% of our seed products are heirloom. They will produce seeds that are true to the parent. You can collect the seeds from each variety that you purchase and regrow them if needed.
Q: Are your seeds Non-GMO?
A: Yes, our seeds are Non-GMO and we are in no way affiliated with companies such as Monsanto.
Q: Are your seeds neonicotinoid free?
A: Yes, our seeds are NOT treated with neonicotinoid or Thyram.
Q: Do you offer Organic seeds?
A: No, we do not offer organic seeds.
You may be interested to know the differences between Hybrids, GMO's and Organic seeds.