You see it in the store, whether it's in the tea aisle or the natural supplements aisle. St. John's Wort (Hypericum perforatum) has served many purposes over the centuries but is most notably known for its use as a natural treatment for depression and anxiety. It is also a favorite accent in floral bouquets with a longer vase life than most other cut flowers. Long used throughout history for many reasons, St. John's Wort tells an interesting story.
A BRIEF HISTORY
Dating back to ancient Greece, St. John's Wort was commonly used to ward off evil and protect people from disease. It was also thought to ward off witches and protect people from the evil eye.
Named after John the Baptist, the plant holds significance in the history of Christianity. Part of the reason for it being named after him is because it blooms around the time of the summer solstice. This is fitting since St. John represents light and the golden color of St. John's Wort flowers are a reminder of the sun.
Other interesting uses included picking it to determine how old members of a family would live to be and for girls dreaming of matrimony to find out how favorable their chances were. Both of these scenarios included that a sprig of the plant be picked and hung overnight, with the results dependent on how wilted or shriveled it was in the morning. For the girls seeking favorable signs of marriage, it reminds one of the game that originated in France...He loves me, he loves me not. Only in this version, love hinged on the flowers freshness in the morning.
USES IN MEDICINE
The use of St. John's Wort as medicine dates back centuries. Used for just about everything from healing wounds to treat melancholy, it's one herb that has been proven effective in some of its uses. Today, it is most commonly used to treat some forms of depression and anxiety, though it is also prescribed by herbalists for other ailments. Burns, bruises, ulcers, and urinary issues may improve from the use of St. John's Wort as well.
St. John's Wort is available in a variety of ways. Most commonly, it's found as a tea, tincture, in pill form (capsules), or in a salve. While it is generally safe for people to consume as an herbal remedy, it is dangerous for livestock to ingest. It can also have adverse effects on people who use it medicinally if they consume alcohol or take certain prescription medications.
GROWING ST. JOHNS WORT
St. John's Wort grows from about 12 to 18 inches tall and no more wide than about 2 feet. Showcasing golden star-shaped flowers beginning early in the summer, they offer a bright addition to the garden. They are a perennial and are very easy to grow.
Because St. John's Wort grows so well and spreads so easily, pests are actually used as a natural way to limit its growth, so they aren't a common detriment to the plant. Certain beetles and even moths have successfully controlled large areas of St. John's Wort where its growth was problematic.
The berries of St. John's Wort are a very common and popular accent used in floral designs as well. The berries range in a variety of colors, including brown, red, green, peach, and cream. While they are not necessarily fragrant the way other flowers are, they do have a smell when rubbed or cut that slightly resembles cocoa or coffee.
With uses that range from odd and interesting to beneficial, St. John's Wort is a fascinating plant with a rich history. Even better, it's easy to grow and care for.
St. Johns Wort seeds are best started indoors due to their tiny size. The seeds can be sown in peat pots by scattering them directly to the surface of the soil, 6 to 8 weeks prior to the last frost. Do not cover the seeds with a sowing medium, as they will require a bit of direct sunlight to properly germinate. Transplant entire peat pots, or direct sow outdoors in the garden or in larger pots & containers when the weather is warm and all danger of frost has passed.
St. Johns Wort plants thrive in partially shaded areas, and will require at least 4 to 6 hours of sunlight a day. Temperatures should be at around 70F and the soil will need to be sandy to average for best results. You will want to make sure that the sowing medium is well drained however. To increase your drainage, we recommend adding a light compost to any areas that consist of hard, compact soil. Water the seeds daily with a mist setting or spray bottle, until germination.
St. Johns Wort seeds will typically take anywhere between 10 to 20 days to germinate. The plants grow to a mature height of roughly 24 inches tall and can be spaced about 12 to 18 inches apart from one another. Grow these versatile herbs directly in the garden, or in large pots and containers as well. The flowers will bloom for a few short weeks in the summer months, later wilting at the seasons end.
Front Side

Seed packets by Seed Needs are beautifully illustrated and provide a colorful depiction of the variety inside. We provide the common name, as well as the scientific name, seed quantity and a few specs about the variety to be grown.
Back Side

Each packet contains full growing instructions on the reverse side. Specifications on sowing the seed, growing conditions such as sunlight and moisture preferences and germination and growth information can be found as well. We also provide a QR to scan for easy reordering.
Always Non-GMO / Untreated.
Stored in a temperature controlled facility that's free of moisture.
Always packaged for the current and the following growing seasons.
True to the varieties advertised.
99% pure seed with no added fillers.
Always Non-GMO / Untreated.
Stored in a temperature controlled facility that's free of moisture.
Always packaged for the current and the following growing seasons.
True to the varieties advertised.
99% pure seed with no added fillers.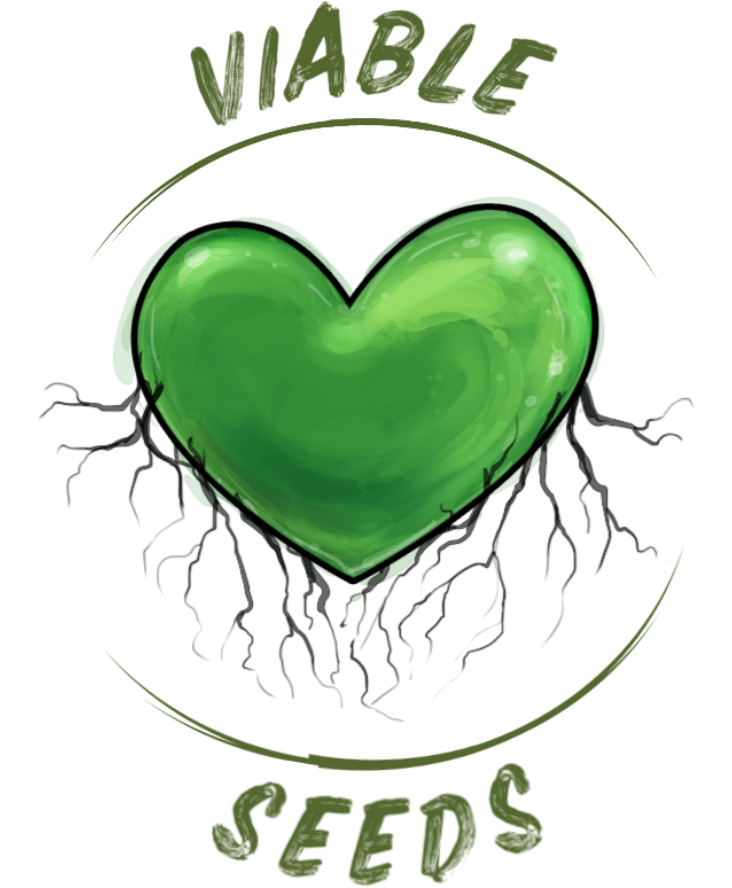 Always fresh and intended for the current and following growing seasons. Seeds are packaged in water resistant / tear resistant packaging.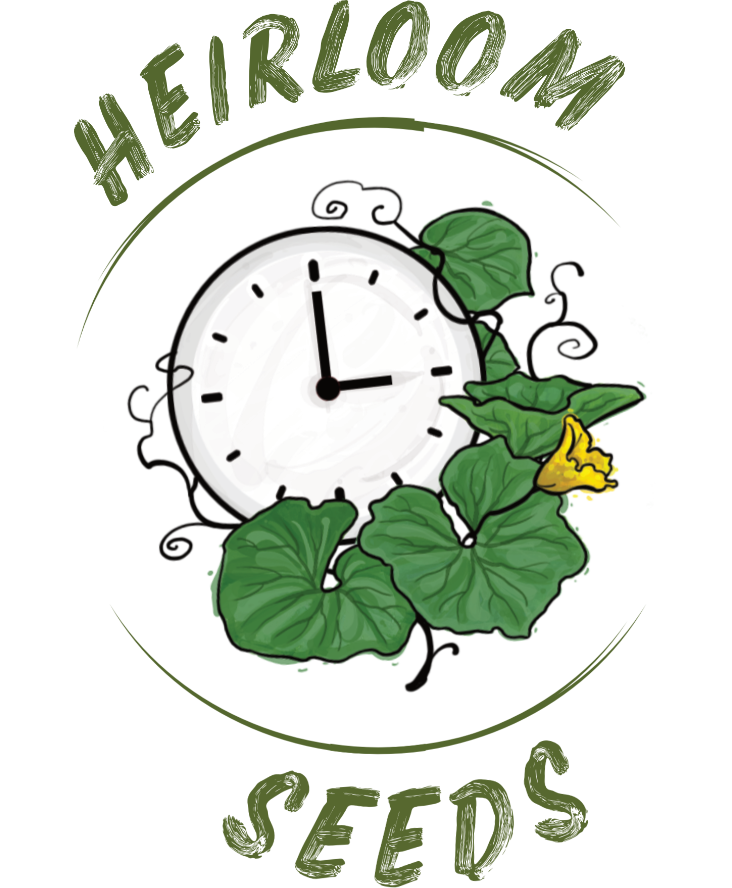 Heirlooms are varieties that have been purposely bred, selected and passed down from generation to generation. They are wholesome picks that will breed true to the parent seed every time.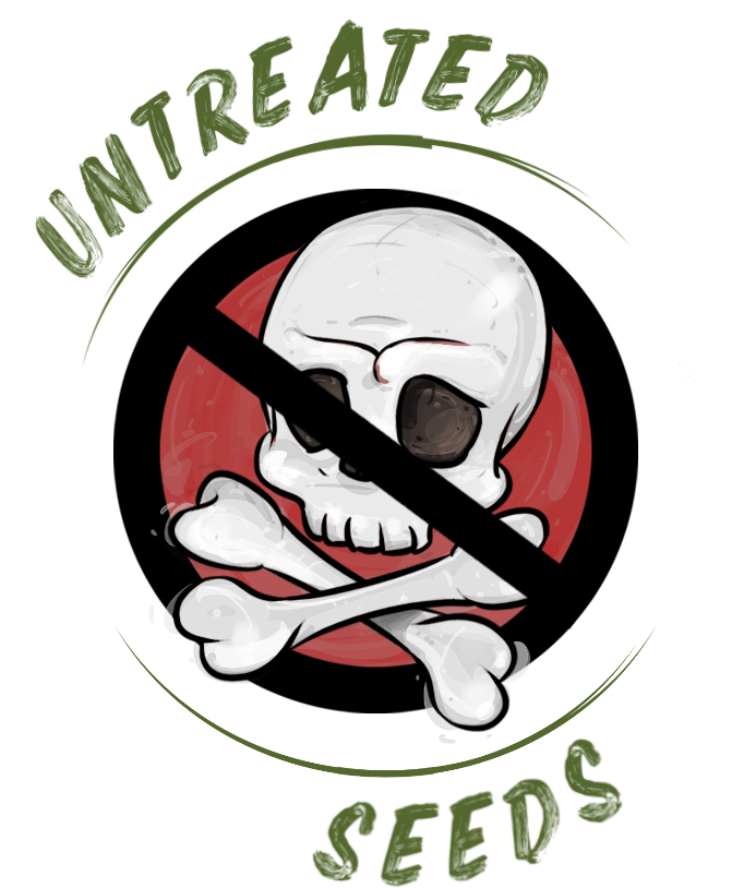 Seed Needs never knowingly purchases treated seeds products. We also do not treat any of our seed products with substances such as neonicotinoid or thyram.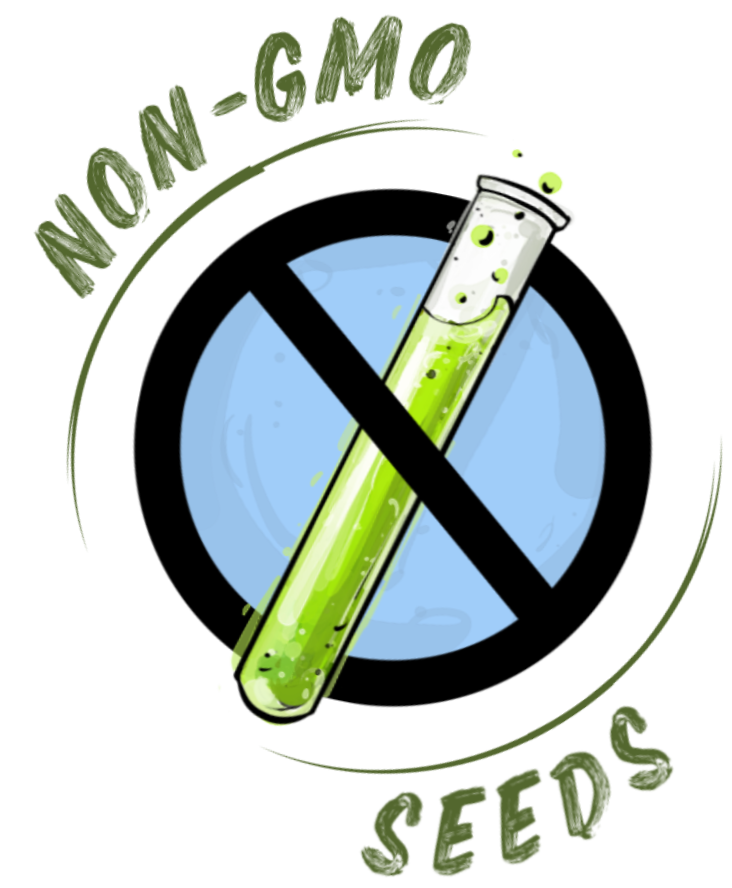 Seed Needs promises to never knowingly purchase or supply genetically modified seed products. We take the Safe Seed Pledge!
A SEED COMPANY ON A MISSION FOR CHANGE
Seed Needs has been providing gardeners with quality seed products since 2010 and has shipped millions of packets to happy customers all over the US. We offer flowers, herbs, vegetables, vines, wildflower blends, seed packet collections and seed packet favors.
With the success of our brand, we have kept our promise to continually donate to different organizations and personally sponsor children all over the globe each and every month. We grew our sponsorships from just 1 child to over 100 children worldwide in only a few years. We would like to sincerely thank all who support us because it wouldn't be possible without you!
Check out our charitable contributions!