Grow Dandelion from fresh Taraxacum officinale seeds. Dandelion is often seen in empty fields, along highways and most commonly seen in our own backyards. It is usually considered to be a pesky weed, but what you may not know is, Dandelions are actually delicious herbs that many people grow in their herb gardens! There are many uses for Dandelion plants, some are medicinal and often times the leaves and flowers of dandelions can be eaten in salads, or used as a garnish.
A Dandelion herb plant will reach a mature height of anywhere between 8 to 18 inches tall. The leaves are tender and the stems are hollow. Dandelion flowers sit at the very top of the very tightly formed plants and are roughly 1 to 1.5 inches in diameter. Grown as a perennial, the Dandelion plant will grow very quickly, bloom, but die with the first frost to return the year after if the roots are kept in tact. Seeds can be collected, or fall to the bare ground to regrow the following season.
As stated above, Dandelion herbs have a number of medicinal uses as well as culinary uses. The leaves of these strong growing plants are known to be beneficial to ones health. Just one cup full of chopped Dandelion leaves will provide you with 10% of your daily recommended value of calcium! They are also a great source of Iron & protein and are loaded with essential vitamins & minerals as well. The nutrients in Dandelion greens may help reduce the risk of cancer, multiple sclerosis, cataracts, age-related macular degeneration and stroke.
When growing Dandelion herbs from fresh Dandelion herb seeds, you will find that they are not difficult to establish at all. They are among one of the easiest plants to grow, as well as maintain and require literally no special treatment. You might also be interested in other varieties of Dandelion such as "Garnet Stem" or "Chicory / Italian Dandelion."
Type: Herb
Season: Perennial
Heirloom: Yes
Color: Yellow
Height: 8" - 18" Tall
Width: 12" Spread
Harvest: 95 Days (Leaf) 365 Days (Root)
Uses: Culinary / Medicinal
Environment: Full Sunlight / Partial Shade
Dandelion seeds can be started indoors or established directly outdoors. Sow at a depth of 1/16" under topsoil, in peat pots, 6 to 8 weeks prior to the last frost. Transplant into the garden from peat pots when the weather is warm. Direct sow seeds outdoors after all danger of frost has passed. Allowing direct sunlight to reach the seeds is a critical part of the germination process.
Dandelion will grow virtually anywhere as they are categorized as a weed in most states. They thrive in full sunlight or partial shade and will also tolerate both cool & warm climates as well. The soil can be poor to fertile, although Dandelion prefers rich soils. Water daily so that the soil is kept moist until germination occurs.
Seeds will begin to germinate within 14 to 28 days after sowing. The plants will reach a mature height of around 8 to 18 inches tall and can be spaced about 12 to 18 inches apart from one another. Dandelion produces yellow blooms atop edible serrated leaves.
Front Side

Seed packets by Seed Needs are beautifully illustrated and provide a colorful depiction of the variety inside. We provide the common name, as well as the scientific name, seed quantity and a few specs about the variety to be grown.
Back Side

Each packet contains full growing instructions on the reverse side. Specifications on sowing the seed, growing conditions such as sunlight and moisture preferences and germination and growth information can be found as well. We also provide a QR to scan for easy reordering.
Always Non-GMO / Untreated.
Stored in a temperature controlled facility that's free of moisture.
Always packaged for the current and the following growing seasons.
True to the varieties advertised.
99% pure seed with no added fillers.
Always Non-GMO / Untreated.
Stored in a temperature controlled facility that's free of moisture.
Always packaged for the current and the following growing seasons.
True to the varieties advertised.
99% pure seed with no added fillers.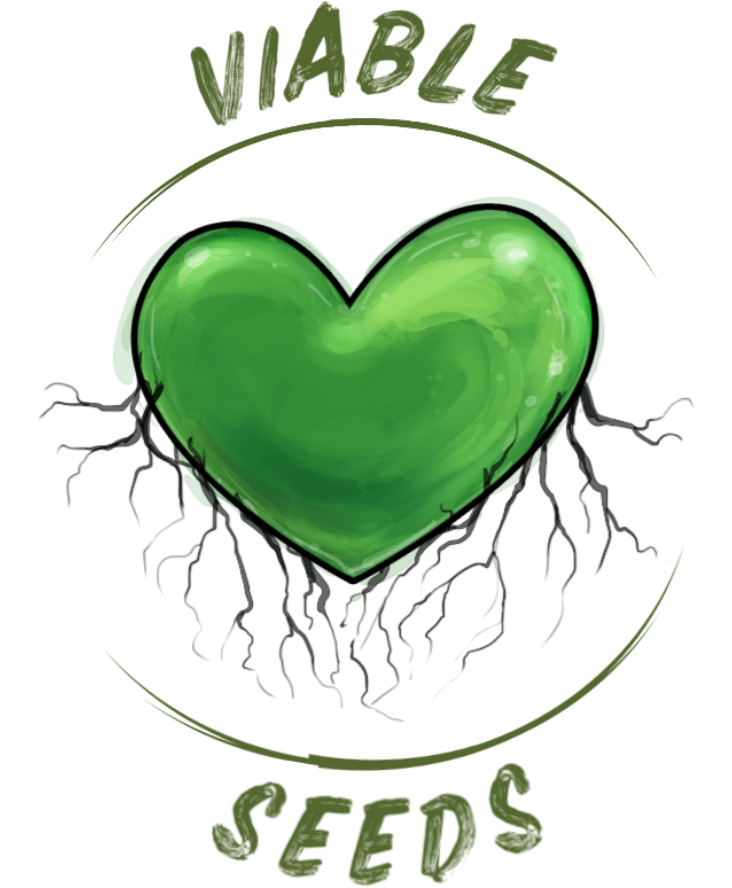 Always fresh and intended for the current and following growing seasons. Seeds are packaged in water resistant / tear resistant packaging.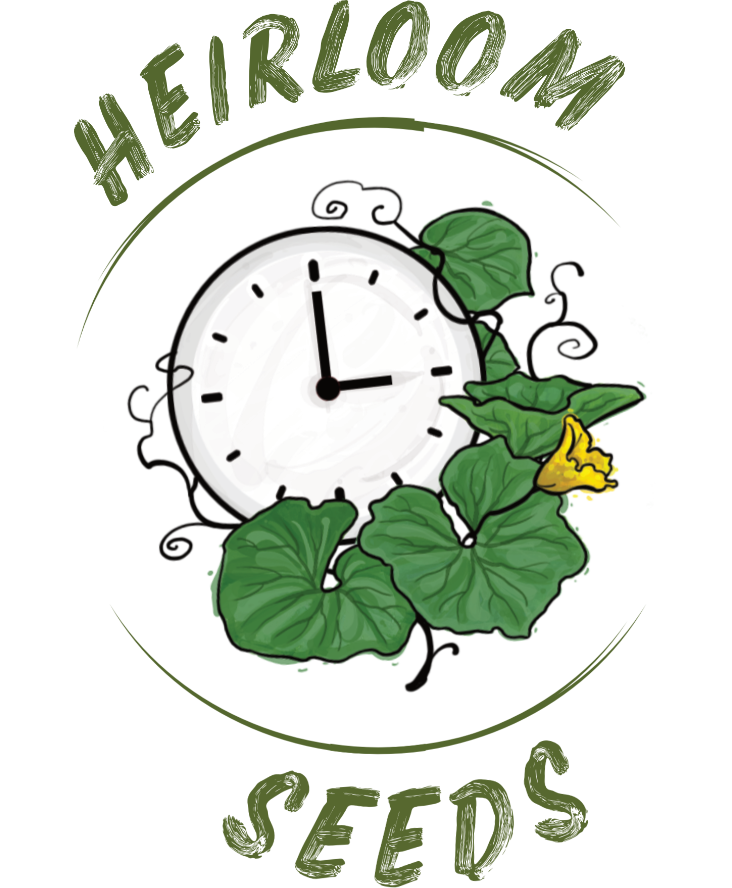 Heirlooms are varieties that have been purposely bred, selected and passed down from generation to generation. They are wholesome picks that will breed true to the parent seed every time.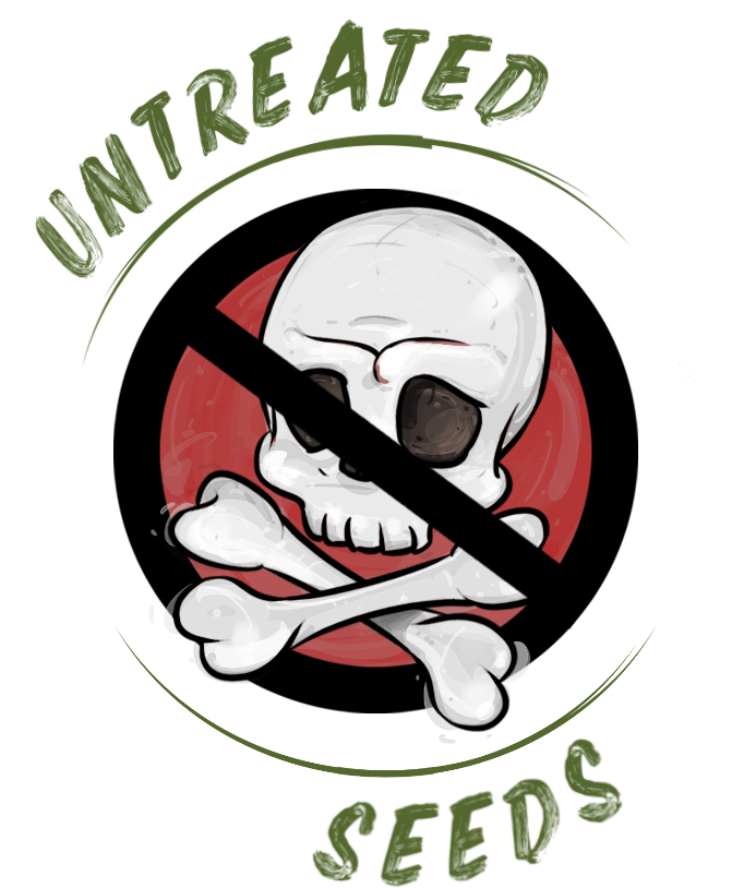 Seed Needs never knowingly purchases treated seeds products. We also do not treat any of our seed products with substances such as neonicotinoid or thyram.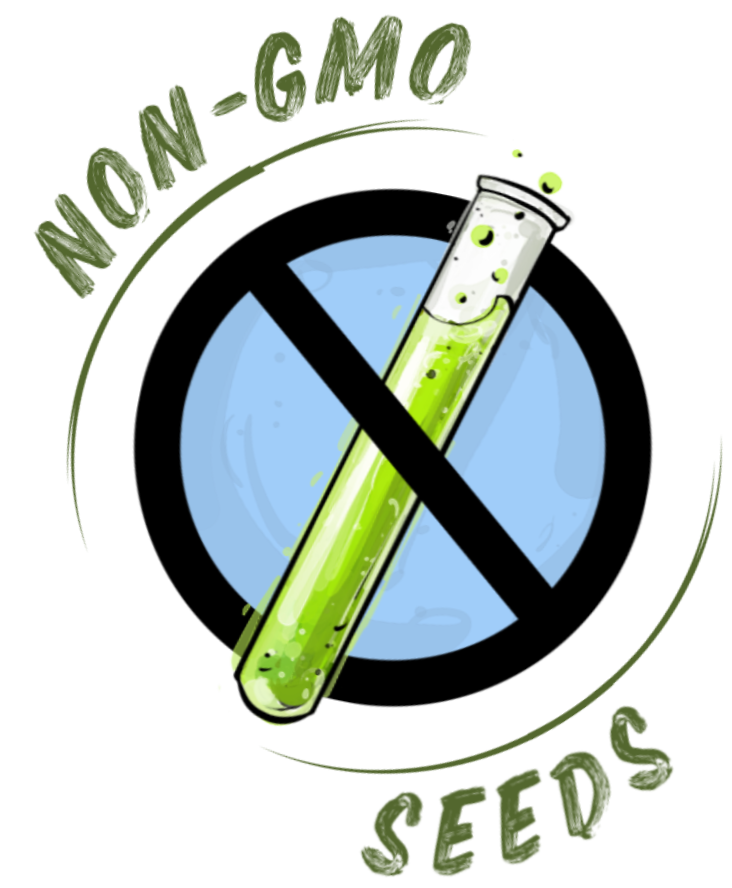 Seed Needs promises to never knowingly purchase or supply genetically modified seed products. We take the Safe Seed Pledge!
A SEED COMPANY ON A MISSION FOR CHANGE
Seed Needs has been providing gardeners with quality seed products since 2010 and has shipped millions of packets to happy customers all over the US. We offer flowers, herbs, vegetables, vines, wildflower blends, seed packet collections and seed packet favors.
With the success of our brand, we have kept our promise to continually donate to different organizations and personally sponsor children all over the globe each and every month. We grew our sponsorships from just 1 child to over 100 children worldwide in only a few years. We would like to sincerely thank all who support us because it wouldn't be possible without you!
Check out our charitable contributions!