Lavender is an herb that is often used for its essential oils. It is both beautiful & fragrant, and if grown in the right place, it can leave you with lasting blooms through the entire summer. This collection of Lavender herbs consists of 4 individual packets of Lavender, and measure 3.25" wide by 4.50" tall.
Lavender is categorized as a perennial flowering herb. Perennials will form a deep root system in their initial year of growth, which will allow the plants to return yearly, after all danger of frost has passed.
MUNSTEAD LAVENDER
(500 Seeds)
Munstead is an early blooming variety of Lavender, which produces violet colored blooms. These sweetly scented flowers are more compact than Hidcote, or English Lavender, only growing to a mature height of roughly 12 to 18 inches tall. The blooms are known to attract all sorts of beneficial insects to the garden, such as butterflies, bumblebees, honeybees and hummingbirds as well. Popularly grown in many insectaries and butterfly gardens, Munstead Lavender can also be used as a border plant, along driveways, fences and sidewalks.
Vera Lavender is thought to be the "True English Lavender" and is sought after for its fragrance and medicinal values. Lavandula angustifolia has been used for its high level of fragrance for centuries. It can be found in all sorts of perfumes and potpourris and is also used in poultices, to relieve soreness and inflammation as well. The plants themselves reach a mature height of roughly 30 inches tall, displaying clusters of beautiful, purple colored flowers. These beauties will flower through the mid summer months, attracting all sorts of beneficial insects to the garden, such as butterflies, bumblebees, honeybees and hummingbirds.
Spike Lavender offers an extremely strong scent, which surpasses other Lavender strains. The plants will mature to a height of roughly 12 to 30 inches tall, producing small, violet colored blooms along its thin green stems. Spike Lavender doesn't only smell great, it is also very attractive as well. The plants are often seen in many home gardens, as well as parks, zoos and other natural sceneries.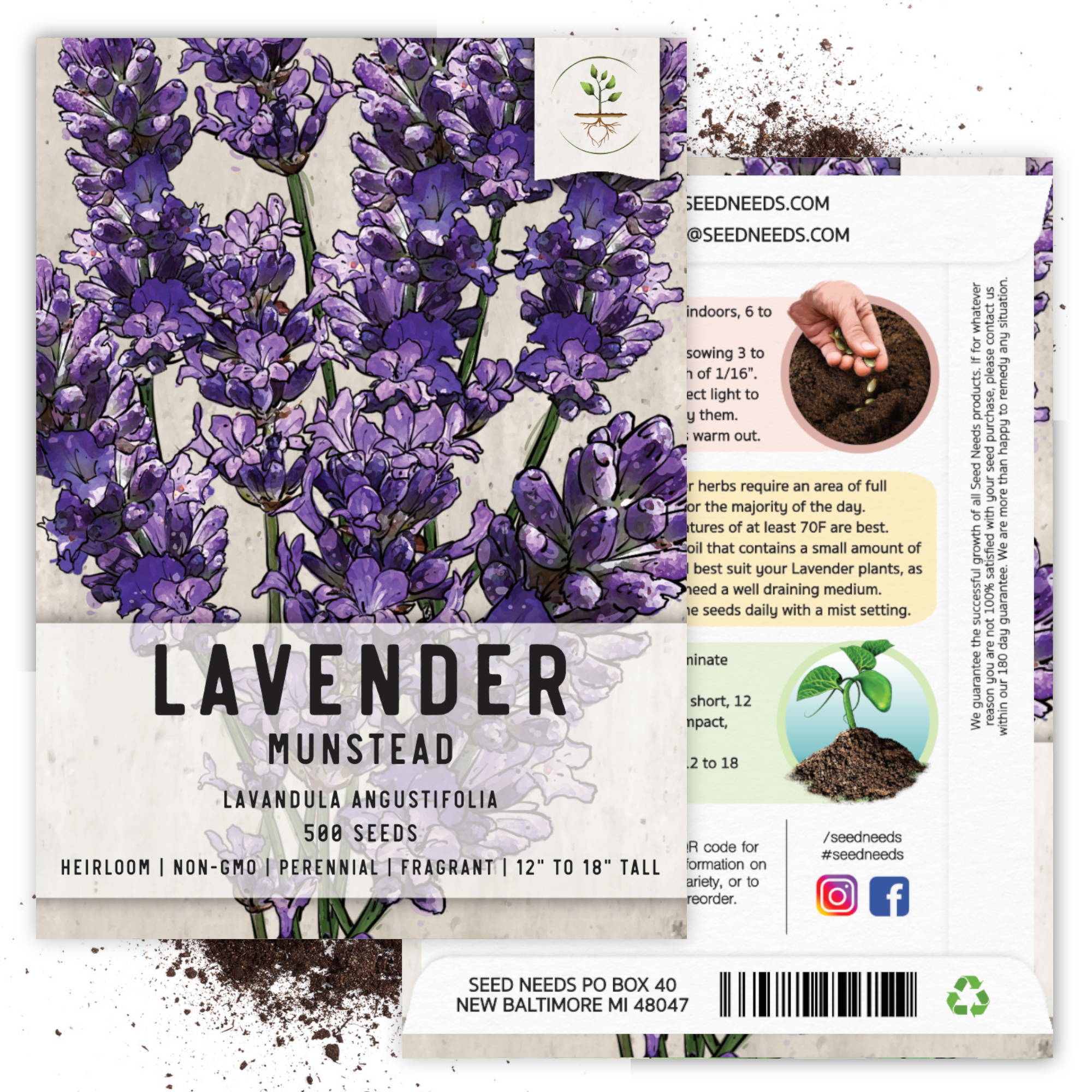 Front Side

Seed packets by Seed Needs are beautifully illustrated and provide a colorful depiction of the variety inside. We provide the common name, as well as the scientific name, seed quantity and a few specs about the variety to be grown.
Back Side

Each packet contains full growing instructions on the reverse side. Specifications on sowing the seed, growing conditions such as sunlight and moisture preferences and germination and growth information can be found as well. We also provide a QR to scan for easy reordering.
Always Non-GMO / Untreated.

Stored in a temperature controlled facility that's free of moisture.

Always packaged for the current and the following growing seasons.

True to the varieties advertised.


99% pure seed with no added fillers.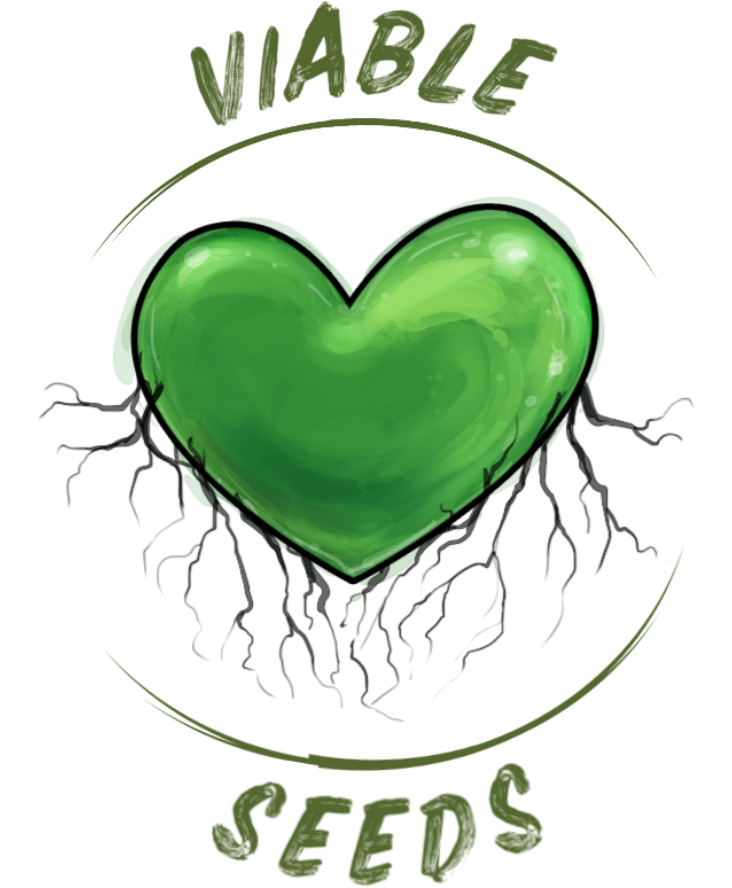 Always fresh and intended for the current and following growing seasons. Seeds are packaged in water resistant / tear resistant packaging.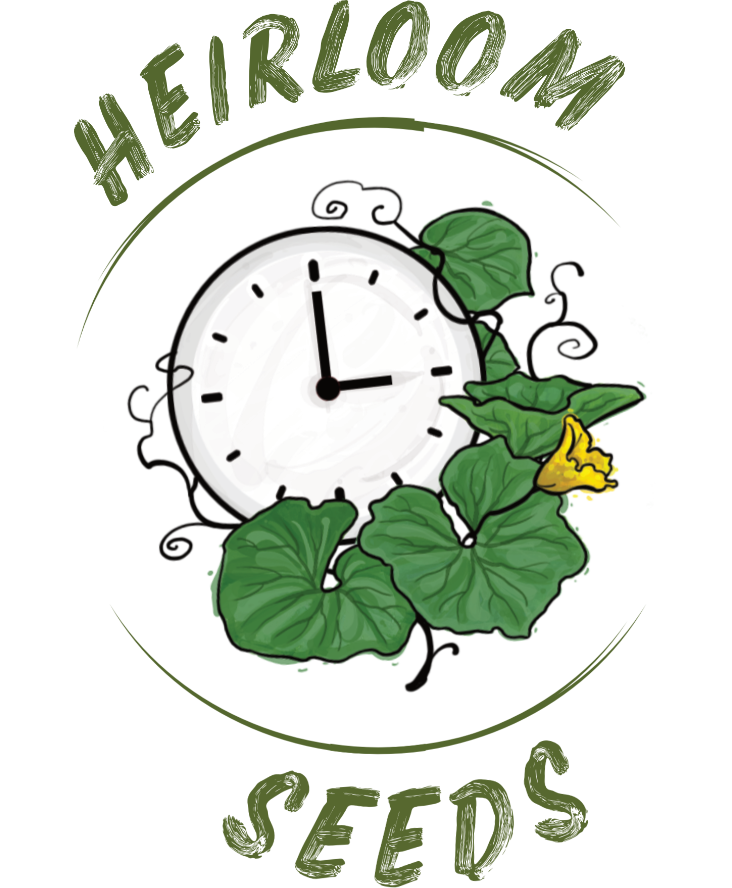 Heirlooms are varieties that have been purposely bred, selected and passed down from generation to generation. They are wholesome picks that will breed true to the parent seed every time.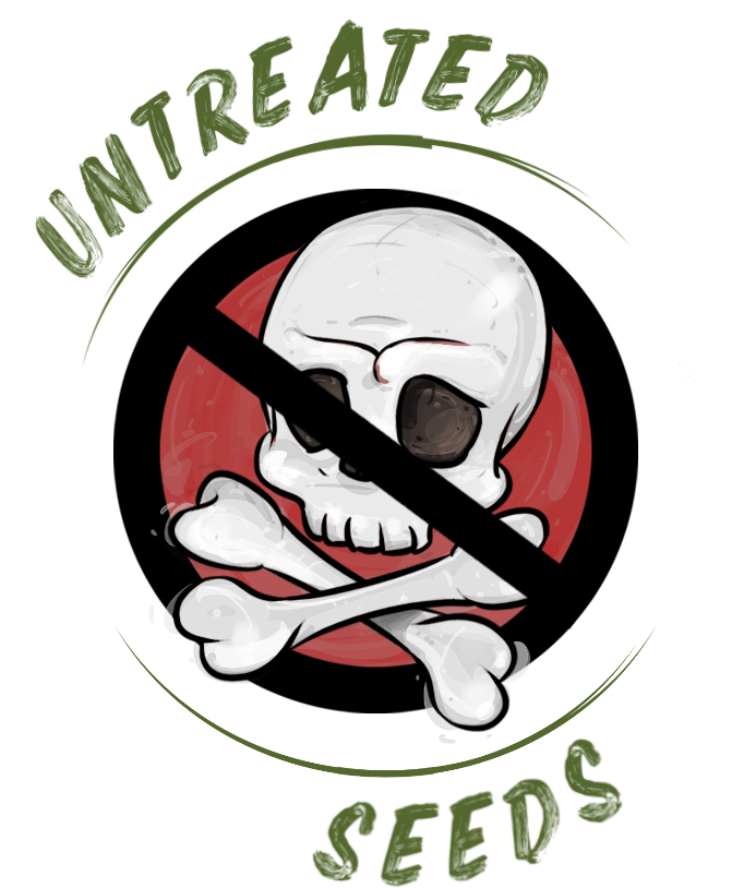 Seed Needs never knowingly purchases treated seeds products. We also do not treat any of our seed products with substances such as neonicotinoid or thyram.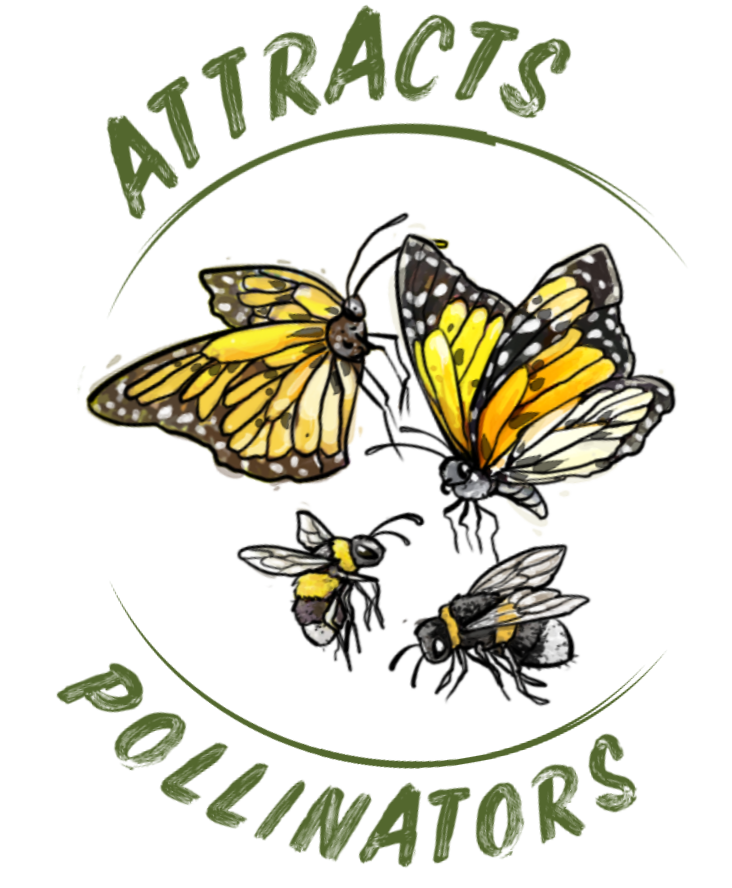 Flowers will attract all sorts of beneficial insects to the garden, such as butterflies, bumblebees, honeybees and ladybugs.
A SEED COMPANY ON A MISSION FOR CHANGE
Seed Needs has been providing gardeners with quality seed products since 2010 and has shipped millions of packets to happy customers all over the US. We offer flowers, herbs, vegetables, vines, wildflower blends, seed packet collections and seed packet favors.
With the success of our brand, we have kept our promise to continually donate to different organizations and personally sponsor children all over the globe each and every month. We grew our sponsorships from just 1 child to over 100 children worldwide in only a few years. We would like to sincerely thank all who support us because it wouldn't be possible without you!
Check out our charitable contributions!